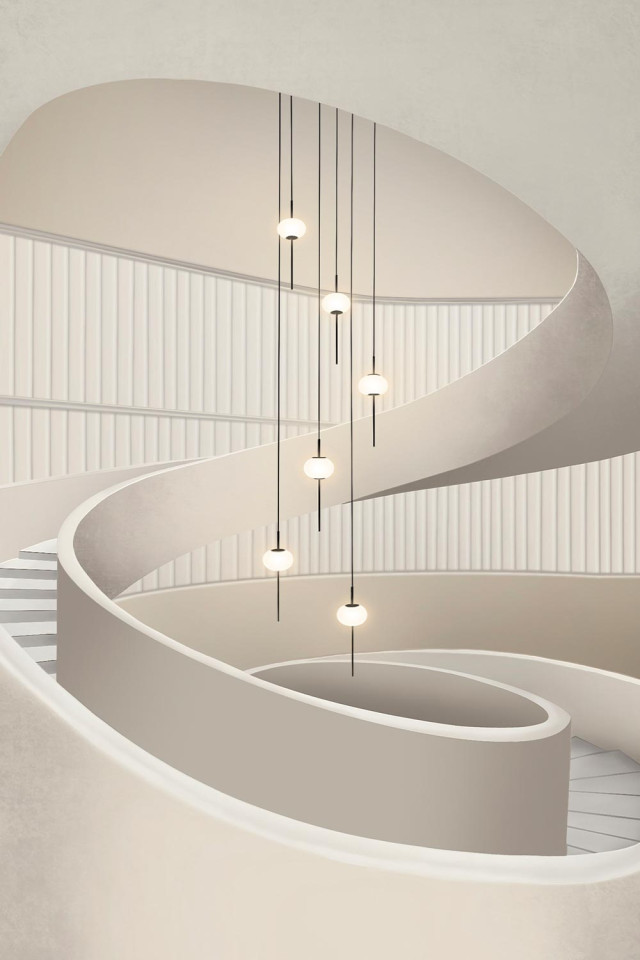 16 Mar.
Infinite constellations, infinite possibilities
The Valencian designer Raquel Pau, has made some illustrations to show the wide range of possibilities offered by our Astros collection.
Astros is a lighting system that provides harmony in the environments and allows you to create different configurations. Just as it happens when we observe the constellations in the sky, the shapes generated by the different systems transport us to that moment of contemplation and serenity. It is a quiet, enveloping light, which comes in suspension, floor, tabletop versions, as well as an original pendant version that connects to the wall. A system of infinite variants that solves common situations in lighting projects; stairwells, halls and large spaces, restaurants where an intimate light is sought on each table, and that allows to reach any place from a single outlet. A proposal especially aimed at the contract sector, where lighting projects require coherence and unity.